"And found the future not so bright." – Johnny Hates Jazz
Ah, that's a downer, man.  Why would someone write such a depressing lyric?  Sounds like someone who is hating life right now.  You know what else he hates?  He is Johnny, and Johnny Hates Jazz. I like the song, but I think I like the group name more.  It's not that I hate jazz, it's just that I like the creative originality.  It's too bad the group didn't do much else, but at least they left us with a classic 80's song.
I've actually been trying to write this post for years.  It's been sitting as a draft since 2017, but a few months ago I literally woke up to reality and realized that my 30 year high school reunion was this summer.  Thirty years.  I quickly did the math in my head just to make sure… 30 + 18 = 48.  Yep, that's right.  Former classmates are hard at work right now putting together itineraries and events and invitations.  The Norman High School Class of 1989 Facebook page is littered with recent activity!  It's getting crazy!  It's happening people!  And I, for one, am not the least bit excited (sorry if you're one of my excited classmates reading this right now).
"So much for your promises.  They died the day you let me go."
In a way, we were all let go in May of 1989.  We were let go of relationships and school necessities and rules and parents and a daily systematic way of life that had molded us through 12 years of schooling.  Each went his own way and forged his own path.  Long before Facebook and Instagram and Twitter reconnected us all, we didn't know where others went and what their roads looked like.  We didn't know if they had married, divorced, had children, travelled the world, stayed in one place, or were even alive at times.
Social media and technology changed everything, and I feel like I know many of my classmates better now than I did during the four or five years I spent with many of them on a daily basis.  And, ironically, that's why I'm not excited about attending a reunion.  I like my life better now than I did in high school.  I see a lot of my classmates every summer at our fantasy football draft in Norman, and that's enough for me.  I don't really want to go back to that time, which may sound crazy considering this blog is an ode to a decade I love.  Alas, the cold irony that writing will expose you to at times!
"I dreamt the impossible, that maybe things could work out right."
I've had a lot of dreams in those 30 years since my high school graduation.  We all have.  Dreams about marriage and children and vocations and travel.  Crazy dreams.  Sane dreams.  Lustful dreams.  Ridiculous dreams.  Dreams that have been realized.  Dreams that never materialized.  And maybe even shattered dreams.
Funny how dreams change over the years.  Dreams can somehow become less ambitious.  Less relevant.  When I was in high school, I dreamt about girls and sports and girls and school and girls and dreamt dreams I have long since forgotten about.  Mid-life is settling in for those of us that were "feelin' fine, because we were the class of '89."  Many of us have slowly realized where life has led us and where it seems like it's leading us.  That dream job in a big city never happened.  That perfect mate never showed up.  The band broke up.  The business failed.  That nice house with the sweet classic car in the garage?  Just a distant ridiculous memory.  Dreams have disappointed.  Dreams do disappoint.
But maybe.  Just maybe… as Steven Furtick said recently in a sermon I listened to, what if your dreams right now aren't big enough?  I loved that question.  It made me think.  It made me re-evaluate, and I love things that make me re-evaluate.  Do we stop dreaming?  No.  Not until we stop breathing.  What if what you're dreaming or I'm dreaming now or have dreamt is not even close to what the rest of life holds?  What if you haven't even imagined what dreams lay ahead?  Scary?  Yes.  Still full of potential?  Sure.  Exciting?  Absolutely.  Dreams hold power and dreams can continue to fuel us no matter where we find ourselves even 30 years after high school.
"And now you've given me, given me, nothing but shattered dreams"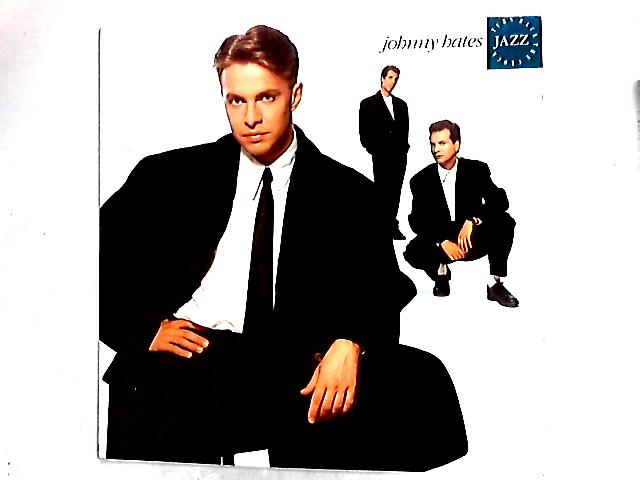 Led by frontman Clark Datchler, Johnny Hates Jazz was apparently originated by the fact that Clark's sister loved jazz music, but her husband Johnny, a British farmer at that time, hated jazz.  I love to imagine a scene where Clark's sister is swaying around the house grooving to some smooth Miles Davis or John Coltrane when her husband walks in from a long day of tending to the livestock and the crops.  He kicks his boots off and in his thick British accent says "Not this bloody jazz music again?!  I hate jazz!  Play some Skynard!"  No, wait this is Britain… "put the bloody Beatles on the phonograph!"
The song was released in the U.S. in March of 1988 and made it all the way up to #2 on the U.S. Billboard charts.  They charted one other time on the U.S. Billboard Hot 40, but for the most part they are your quintessential "one-hit wonder," which I'm sure is not a dream the band had as this single was climbing the charts 31 years ago.
Maybe Johnny Hates Jazz will still realize dreams of long ago or maybe they already have.  I don't know.  Maybe my dreams will change.  Maybe I will dream about going to my 30 yr. class reunion.  Maybe the urge to continue to improve my writing skills will spur new dreams and desires.  And maybe, just maybe I'll realize one of those dreams that's so big I won't even see it coming until it happens.  I like that thought.
In the meantime, stay strong, and let's all think about, and enjoy a dream that came to fruition for a British band in the spring of 1988 when Johnny Hates Jazz smashed the airwaves in America with their hit "Shattered Dreams…"
Thanks for reading.
sincerely,
the 80's
P.S.  I wrote some version of the word "dream" 34 times in that post.  I was just curious.  You weren't?